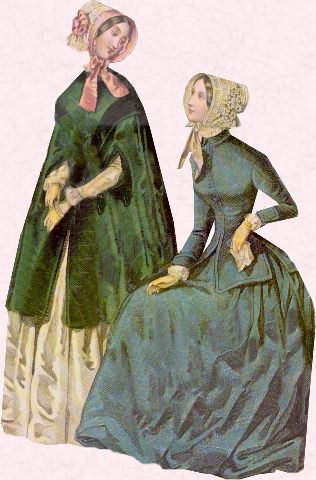 Discuss how the characters Gwendolyn and Cecily break gender roles
"The Importance of Being Earnest", written by Oscar Wilde (1854- 1901), is a play that shows us, in a satirical humor, many interesting aspects of Victorian Age. In this play, Wilde criticizes the triviality of the Upper middle class of that time, the false morals of the 19th Century, the hypocrisy of such society and its contradictions.
The Victorian Era is characterized as "a long period of peace, known as the Pax Britannica, and economic, colonial, and industrial consolidation", and it is also known as a time of "strict set of moral standards, which are often applied hypocritically". Women were supposed to be pure and clean and have an immaculate reputation. They must be a respectable household. Thus, "the role of women was to have children and tend to the house", and take care of their husbands, as we can see in Lady Bracknell's speech, the character who mainly embodies the Upper middle class in the play:
Lady Bracknell to Algernon, talking about Lady Harbury: "She is such a nice woman, and so attentive to her husband. It's delightful to watch them."(Act 1, page 70)
However, despite of the strict rules and roles destined to women at that era, Gwendolen and Cecily are two characters who break some gender roles. They are strong women, have their own opinion and make things by their way.
The first time when Gwendolen is mentioned is when her cousin, Algernon, by talking to Jack, informs that she and her mother are coming for a visit. Algernon says that perhaps her mother, Lady Bracknell, would not like to see Jack there, once he and Gwendolen flirt "disgracefully".
Algernon to Jack: "My dear fellow, the way you flirt with Gwendolen is perfectly disgraceful. It is almost as bad as the way Gwendolen flirts with you" (Act 1, page 67)
Further :
Algernon to Jack: "Well, in the first place girls never marry the men they flirt with. Girls don't think it right". (Act 1, page 68)
By this couple of excerpts, we can notice that Gwendolen had been breaking a rule. She flirted with Jack, and women were not allowed to do that, especially if they had the intention of marrying them. She did not care if flirting was something allowed or not. Gwendolen flirted with Jack and did not hide that.
Still concerned to Victorian Era, children were supposed to obey their parents unconditionally. Breaking this rule, Gwendolen does not accept her mother's order to change her sit:
Lady Bracknell to Gwendolen: "Won't you come and sit here, Gwendolen?"
Gwendolen to Lady Bracknell: "Thanks, mamma, I'm quite comfortable where I am".
And once again, Gwendolen disobeys her mother's order:
Lady Bracknell to Gwendolen: "Gwendolen, you will accompany me"
Gwendolen to her mother: "Certainly, mother"
[Lady Bracknell and Algernon go into the music-room, Gwendolen remains behind]
Gwendolen to Lady Bracknell: "Mamma! [He tries to rise; she restrains him]. I must beg you to retire. This is no place for you. Besides, Mr Worthing has no quite finished yet" (Act 1, page 72)
Gwendolen is not innocent as it was supposed for woman to be. She was smart, and we can see that in her speech:
Gwendolen to Jack: "Pray don't talk to me about the weather, Mr Worthing. Whenever people talk to me about the weather, I always feel quite certain that they mean something else". (Act 1, page 71)
As we can see, Gwendolen has already known what he meant by his mention to the weather.
Gwendolen and Cecily had no patience. They could not wait, as it was supposed to women at their time. Gwendolen, for instance, orientates Jack on the way he has to propose to her.
Gwendolen to Jack: "I adore you. But you haven't proposed to me yet." (Act 1, page 72)
She also shows that she is determined to accept him, despites of her parents' acceptance.
"And to spare you any possible disappointment, Mr Worthing, I think it only fair to tell you quite frankly beforehand that I am fully determined to accept you". (Act I, page 72)
"I am engaged to Mr Worthing, mamma" (Act 1, page 72)
Cecily, as Gwendolen, orientates Algernon about what he should talk to her:
"I don't think that you should tell me that you loved me wildly, passionately, devotedly, hopelessly. Hopelessly doesn't seem to make much sense, does it?" (Act 2, page 81)
Cecily also breaks gender roles. In Jack's description of Cecily, he states:
"Cecily is not a silly romantic girl, I am glad to say. She has got a capital appetite, goes on long walks, and pays no attention at all to her lessons". (Act 1, page 74)
It also means that she is not interested in subjects that society imposed to women at that age. She has different and strong opinions.
Cecily to Miss Prism: "But I don't like Germman" (Act 2, page 76)
Cecily to Miss Prism: "I don't like novels that end happily. They depress me so much" (Act 2, page 76)
And also:
Cecily: "Horrid Political Economy! Horrid Geography! Horrid, horrid German!" (Act 2, Page 77)
"I don't quite like women who are interested in philanthropic work. I think it is so forward of them" (Act 2, page 82)
As we can notice, Gwendolen and Cecily are strong women, and their behavior show that they are not so pure, innocent and submissive as women were supposed to be in Victorian Age. They had their own ideals, their own way of thinking and behaving, and did not embody the hypocrytical attitudes of that period as Lady Bracknell's did.
…